Targetted reach of 967,000

for paid social media

Reach of 80,000

for organic views

85,000 video thruplays

at a cost per action of £0.01!
Background
Cavan County Council, via its consumer brand This is Cavan!, selected Octave Digital to develop and implement a dynamic digital and social media campaign.
The key objectives of the activity were to:
Target and engage effectively with family and couples audiences
Significantly improve the quality and impact of their existing social media activity – through campaigns based on creative content
Work with our tourism network trade partners to showcase the range and quality of in the county via the campaigns.
Octave Digital were selected based on its extensive track record in video and social media campaigns and on the experience of its team.
The project commenced in February 2020, and we were able to quickly pivot and amend the content and schedules to adapt to the government restrictions on COVID-19.
Our Service and Solutions
Building a clear understanding of the client needs, its audiences and wider communications environment lies at the heart of all our projects.
We began the project by reviewing existing Tourism Ireland, and This is Cavan! Research and setting the key deliverables for the campaigns. Based on our experience of similar campaigns, we suggested and agreed on several core activities:
Video Production: the production of two videos targeting the key audiences
Social Media Advertising: Highly targeted Facebook and Instagram Ads to reach very targeted audiences across Ireland.
Organic Social Media Content and Engagement: Quality, impactful social media content based on Cavan tourism stories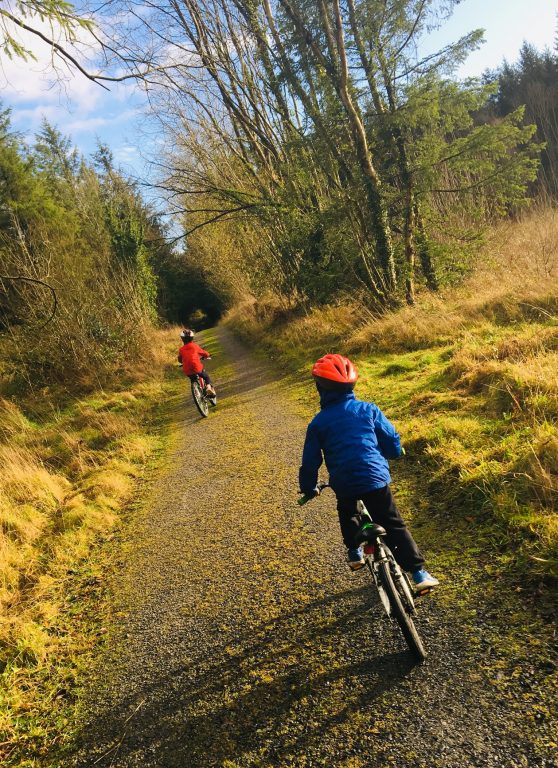 Romantic Couple Video:
Octave Digital produced a video based on the creative idea of a couple experiencing a story arc of a couple's Romantic break journey across Cavan. The video includes key shots reflecting the best of Cavan's high-end accommodation and food offering based on Cabra Castle Hotel and a cookery class from Celebrity chef and owner of McNean House Neven Maguire.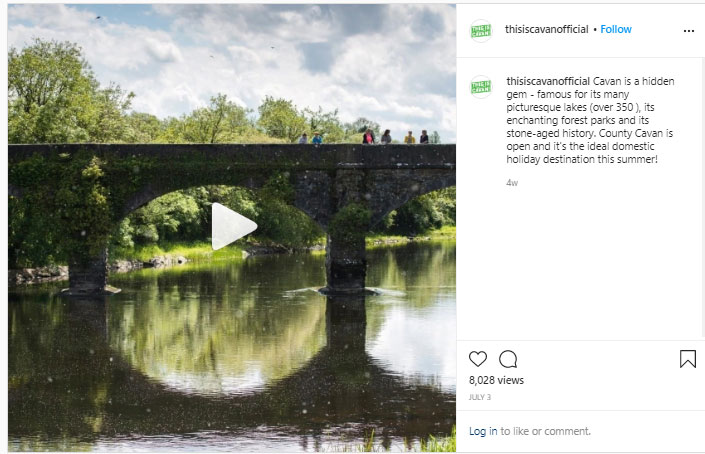 Family Fun Video:
We quickly adapted to the significantly altered tourism environment resulting from the government restrictions on COVID-19.
To capitalise on the potential for families and people seeking lockdown release breaks, we quickly developed and delivered a highly engaging family activities fun video. Key shots in the video included Cavan Adventure Centre and Cavan Museum.

Social Media Content and Engagement
Organic social media content based on the key themes of positivity and reconnecting with the Irish outdoors and targeting the primary demographics. Tourism providers stories and great content lay at the heart of the social media activity, which included:
Profiles / Spotlight focus on Business Owners
Family activities – Spotlight/ suggestions on activities and businesses
Outdoors – series of posts profiling the best Cavan outdoors spots
Heritage – practical ideas on the key Cavan heritage sites to explore

Facebook and Instagram Advertising
Expert use of social media advertising played a critical role in the success of the promotion of the video social media content.
Octave Digital created and managed multiple Facebook and Instagram advertising campaigns to promote the content based on the following areas:
Audience targeting
Copywriting of compelling and professional copy
Professionally managed advertising campaigns