Octave Digital offer a superb video production service to help you gain a creative, professional video for your business.
Our professional video services range from brand videos to product content, event footage and social media content videos, and are shot, edited and produced by a highly experienced Video Director with excellent experience.
We operate across the island of Ireland and our clients include: Cavan Tourism and The European Recycling Platform.
We also offer a highly effective video marketing service to promote your video content online – using highly targeted digital and social media advertising to get your content seen by the right audiences.
Below, you'll find an overview of our service. You can also gain an in-depth overview of the service, background information on our people and recent case study outlining our success with video and video marketing – in our video production brochure
Video Production: Professional, Quality Short Video for your Business 
Octave Digital offer a fast and efficient service delivery to produce the right video for your business
Our video production process includes:
Client meeting to assess needs, agree content and cost
Storyboard of video – mapping out the key elements including, main shots, interviews, products, use of background images etc
Live shoot
Post-Production: Editing, voiceovers or music
Delivery of final video
Timescales: Typically less than 3 weeks from initial client brief to final delivery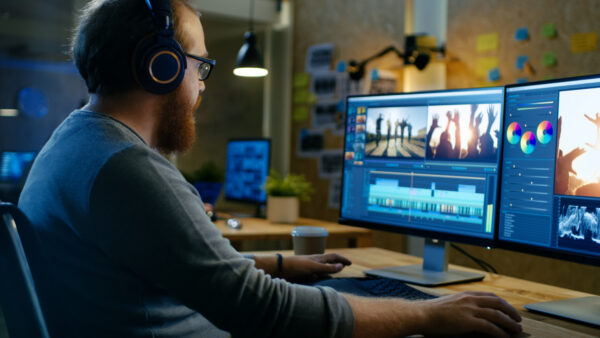 If you want to gain an insight into how we've helped businesses – check out the Case Study and learn how we helped an Irish recycling company gain a huge increase in electrical item donations at its events across Ireland.
Case Study
Recommendation
"Octave Digital delivered superb results from their Social media advertising campaign to help promote our Electrical Recycling Drop Off Days in 2018. We were really happy with the short video produced for the events and with the targeted Facebook Advertising campaign. The combined activity had a very significant impact on increasing donations and showed the power of Facebook marketing when managed professionally. I'd certainly recommend working with Octave Digital".

Yvonne Holmes, Head of Corporate Communications