Search Engine Advertising – Overview
Put simply, search engine advertising is one of the most effective forms of marketing you can invest in!
Performed correctly, Paid Search advertising is a hugely effective way to gain leads, enquires and drive  sales – from people who are searching for products or services right now. And if you aren't using Google Ads effectively, it's likely your competitors are.
With mobile search accounting for over 50% of all search traffic, paid search is even more important as they are the only results for almost any search with commercial intent made on a smartphone.
Octave Digital offers a highly professional, fully-managed Google Ads service that will ensure your business starts to see a significant increase in the volume and quality of traffic to your site.
In fact, it's one of our most valued services – and our search advertising clients include WW Ireland  (Weight Watchers), Sherry FitzGerald Lettings and Johnsons Solicitors.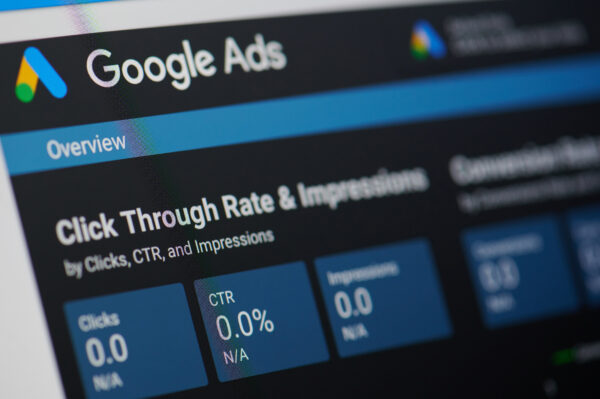 Our Google Ads Service
We strongly recommend investing in a highly experienced professional or agency to manage your Google Advertising.
Success on Google Ads does require an in-depth working knowledge of its advertising platform and a strong track record of running competitive campaigns.
All our Google Ads Campaigns are set up and managed by a team of highly experienced Google Ads certified partners with over 14 years experience delivering Google Ads successfully for businesses
The Octave Digital Google Ads Service includes:
Google Ad Account Set-Up
Professional set-up of a Google Ads account by a highly experienced Google Ads specialist
Keyword Research and Bid Management
Research and analysis of relevant and valuable key phrases and prioritisation of keyphrases; Expert bidding on keyphrases
Geo-location Targeting
Target the right geo-locations for your business – based on country-wide, city-wde or even just radius targeting. 
Copy-writing of Text Ads
Text ads on the Search Network show above and below organic search results. It has three parts: headline text, a display URL and description text. Octave Digital shall produce multiple text ads featuring professional copy to entice and excite users
Campaign Launch
Resulting in an immediate search presence in the Google Ads section
Management and Optimisation Service
The Management of the service is a critical aspect of the success of the Ads and involves the continual improvement in bidding and actioning advice from Google
Conversion tracking on Google Analytics
A conversion is a completed marketing/sales activity that is important to the success of your business (for instance, an email or a phone call from a potential customer). Octave Digital shall set-up and track and report on conversions as part of our service. 
Reporting
Regular monthly reports on the Google Ads campaign performance – including key information on clicks,  key phrase performance and conversion data.
Our Results for Clients
Octave Digital has been successfully managing Google Ads for clients for over a decade now.
During that time, we've ensured all clients benefitted from gaining a steady stream of quality search engine traffic to their websites, and  in every case lead to a demonstrable improvement in their lead quality and sales.
Example A – Leading Legal Firm
In the 6 months to the end of March 2020 Octave Digital helped a leading Ireland based legal firm gain an additional 2,000 visits from highly targeted users searching for specific legal services in the island of Ireland. This level of traffic would have been extremely time-consuming to achieve with organic SEO or other types of marketing.

Example B – Health Company
In 2017, Octave Digital strongly recommended Google Ads investment for a leading health and wellness company. Since then, the company has seen  significant growth and marketing benefits from Google Ads.
Between Dec 2018 – Dec 2019, Octave Digital's Google Ads Service gained the client:
Over 190,000 clicks
Almost 95,000 conversions (performing a valuable action on the client website or staying on a phone call with the client for more than 30 seconds).
When comparing the traffic performance of between the two respective months of December – the volume of website traffic improved significantly. In addition, the cost per conversion was lower than from any other digital marketing channel.

We are now taking on new clients for our Google Ads Service – contact us to find out how you can benefit.
Contact Us